Angelina Mannino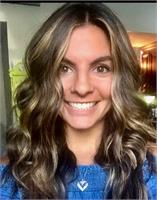 Angelina has been evolving in life by regular practice of yoga aims at unfolding potentials. She has been doing/helping through intensive practices daily and regularly to attain optimum well-being at physical, mental, emotional and spiritual levels. Her passion and dedication inspired her to help her young and middle school students as special education teacher in public school. As a special educator, she sees the potential in her students to transcend all limitations to live a life of balance.
She believes that a lot arises on this yoga journey but the gift of yoga is very precious. It is all about balance. Balance is key in order to embrace any changes in our bodies as well as in our lives. She is grateful for each day she is able to practice as well as her ability to guide others. Together, as continuous practitioners, we can all find the balance. She realized that yoga is self-conscious finding that one need to imbibe as a journey of life to attain physical, mental, emotional, social and spiritual well-being.
Angelina graduated with her bachelor's degree from Monmouth University, in English and Secondary Education with an endorsement in Special Education in January 2013.She recently graduated with her Master's degree in May 2016. In addition to higher education, she is certified 200-hour experienced registered yoga teacher (eRYT). Besides special education teaching, she teaches hot yoga, Vinyasa yoga, Hatha yoga, children's yoga and other styles of yoga at different locations in NJ. After learning Authentic Yoga tradition from a master, she has started teaching Authentic Yoga traditional practices that transcends but integrates all styles for a balance in life. Based on her teachings
Angelina Mannino instructs the following:
Mixed Level Vinyasa (good for beginners and advanced students)
In this class we focus on moving from one posture to the next with a smooth transition while linking the breath with each movement. The sequences are very well balanced with seated and standing poses including backbends, forward bends, balancing poses, inversions, and core strengthening. The practice is a moving meditation detaching from the ego and thought, as we come to that connection between the mind, body, breath, and the universe as whole. We end class in relaxation while laying in Savasana.